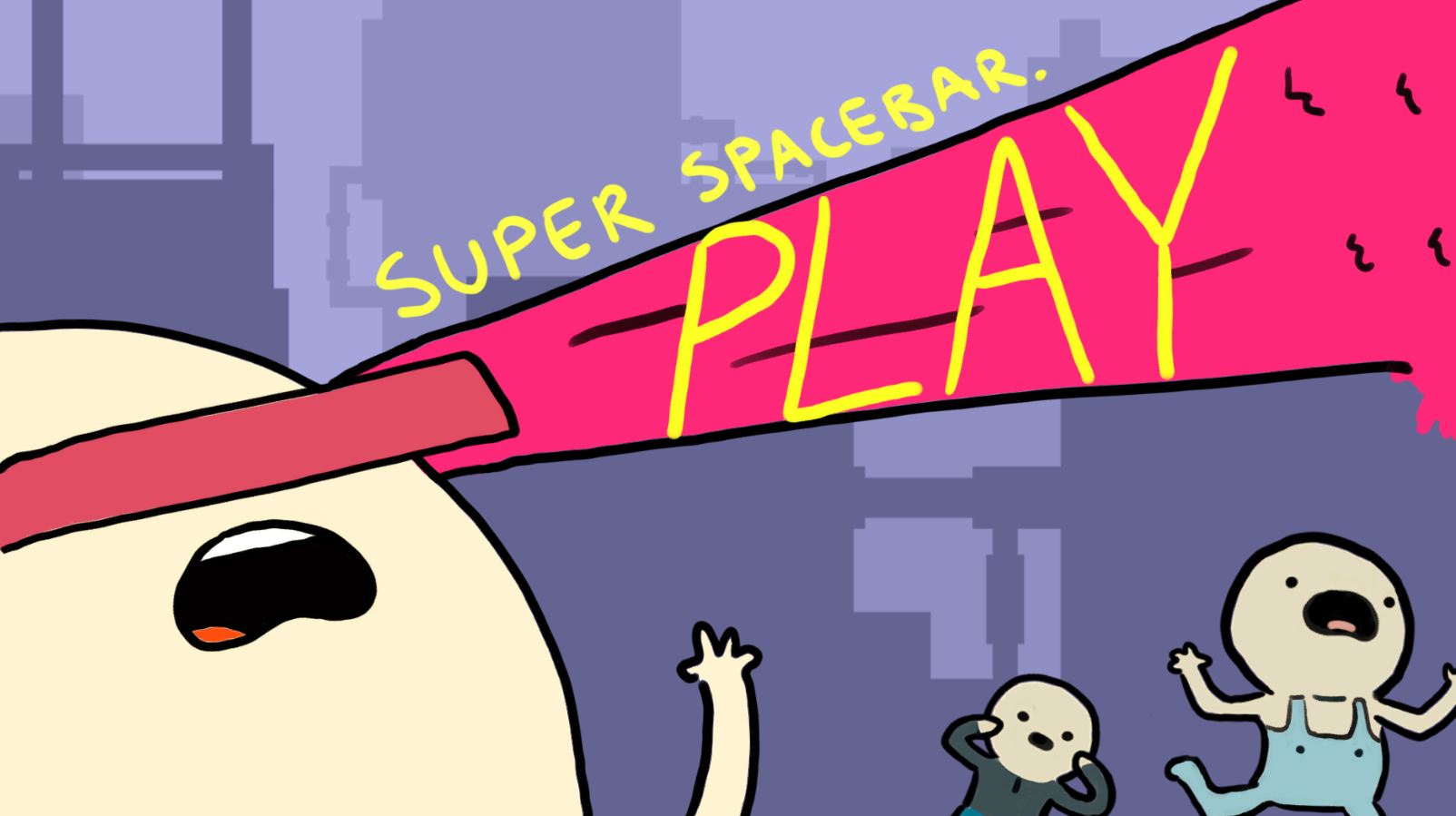 Super Spacebar
NOTE: Hi all, thank you for checking our GMTK submission. A few players brought to our attention a bug at the end of the first level where the screen glitches out :'( . This bug seems to be inconsistent depending on the computer which is why we didn't catch it until going public; one tip to not get this bug is to try to not touch the spikes in the first level (first level isn't that long). I hope this tip helps, if not, restarting the game should fix the bug. Enjoy the game!
Patched version https://tinyurl.com/superspacebar
For fairness to the voters, you can still download the original version of the game with the "Download" button.
---------------------------------------------------------------------------------
Your powers are out of control! Activating one activates them all! Space does everything, for better or for worse. Learn how to harness and attempt to control your powers through a series of platforming challenges.
Control:

WASD : move
SPACE : to do a thing
Comments
Log in with itch.io to leave a comment.
phenomenal trailer! Can't wait to play this game!